Gelatitalia's Food Safety & Quality Certifications
At Gelatitalia we have always pursued high quality levels for our products and made a point of keeping exemplary production standards, granting our clients the reproducibility and reliability of every stage of production, from the selection of raw materials up to their transformation into the mixes for ice-cream parlors, bakeries and coffee shops that are comprised in our offer.
We are not talking just for the sake of it: the quality of what we do is assessed by the many safety and quality certifications that we obtain through tireless commitment and we see confirmed year after year. First and foremost the FSSC 22000 certification, an international benchmark granting our compliance with HACCP principles at every stage of our work, from the processing of raw materials to the final sensory and microbiological analysis we perform on every batch of finished goods, as well as our progressive update of products and processes to food safety standards.
We also hold an FDA certification, which allows us to export our products to the United States.
Lastly, the quality of our products is also certified by the EU organic certification, a label that can be found on an increasingly wide range of products within our catalog which are made through organic processes, that is with a reduced environmental impact.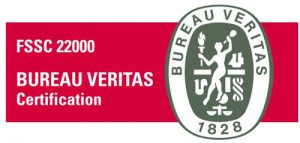 FSSC 22000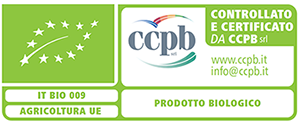 BIO – Agricoltura UE